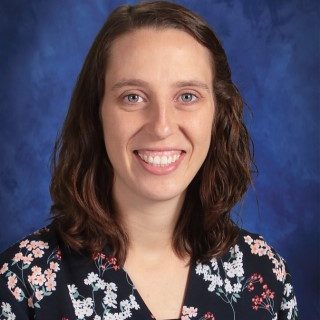 Gabrielle Groft
Position: First & Second Grade Teacher

Bachelor of Science in Elementary Education, Tennessee Technological University

Seventh-day Adventist teacher certification, Southern Adventist University

State of Tennessee Professional Teacher license

Teacher for 6 years at Highland Elementary



Mrs. Gabrielle Groft grew up in the Highland Community. Her family moved here in 1997. She attended both Highland Elementary and Highland Academy (grades 1-12)

Mrs. Groft discovered her passion for teaching while in Academy. She pursued her career at Tennessee Technological University graduating Cum Lude with a Bachelor of Science in Elementary Education (2015). While in college, she gained experience by working with the students and teachers at Algood Christian Elementary School and 4th graders in a public school. She completed her year of residency at Prescott South Elementary School, (a STEM school in Cookeville, TN) in a kindergarten classroom. Mrs. Groft holds a Tennessee Teaching License as well as a Seventh-day Adventist Certificate. She is currently furthering her education at Southern Adventist University.

After college, Mrs. Groft followed God's calling back to Highland Elementary School. She is excited to be working with the 1st & 2nd grade.

Aside from working with children, Mrs. Groft loves to be out in God's nature. She specifically enjoys -backpacking, rock climbing, biking, kayaking, and tossing a Frisbee. She also enjoys being creative with arts and crafts.

Mrs. Groft believes that "Every student can learn, just not on the same day or in the same way." –George Evans. She is passionate about teaching young children, not only academics but the values of being a Christian and living out their faith daily.
---