Position:
Principal, Pre-K & Kindergarten Teacher
Melissa Shoemaker
Phone:
615-325-3184
Bachelor of Science in Elementary Education, Eastern Kentucky University
Seventh-day Adventist teacher certification
Teacher for 22 years, 20 years at Highland Elementary

Mrs. Shoemaker is the Principal and pre-kindergarten and Kindergarten teacher at Highland. While growing up with her family in Kentucky, she attended public schools throughout her education. On Sundays, she and her family attended Corinth First Church of God. During her senior year of high school, she was baptized, along with her future husband, into the Seventh-day Adventist Church.
After high school graduation, she attended Eastern Kentucky University. While there, Mrs. Shoemaker was a member of Kappa Mu Epsilon, Kappa Delta Phi, and Golden Key National Honor Society. She made the Dean's List and President's List several times as well. Mrs. Shoemaker graduated in 1997 Magna Cum Laude with a Bachelor of Science in Elementary Education emphasis in Math.
After spending a year-and-a-half working in public schools, Mrs. Shoemaker felt the Lord leading her to Adventist Education. She accepted an invitation to teach at Greater Nashville Junior Academy. She was the first-grade teacher for the 1999-2000 school year. In 2000, the Shoemakers moved to the Highland area, and Mrs. Shoemaker became the first and second-grade teacher. In 2009, Mrs. Shoemaker became the Prekindergarten and Kindergarten teacher at Highland.
Mr. and Mrs. Shoemaker have been married for 28 years. They have been blessed with two wonderful children. Lincoln is sixteen years old and a junior at Highland Academy. Sienna has just turned 13 and is in the seventh grade.
Mrs. Shoemaker is grateful for the opportunity to lead out at Highland. She desires for each student to know Jesus and have a lifelong walk with Him. In her free time, she enjoys spending time with her wonderful family, reading, scrapbooking, and vacationing.
Mrs. Shoemaker's mission as your child's teacher is to share the Seventh-day Adventist message and redeeming love of Jesus with her students, in addition to providing the highest quality education.
Position: Office Manager

Linda Riggs
Adventist Health System 28 years, 5 years at Highland Elementary

Position: Treasurer

Linda Preston
Accountant, Yeary Howell & Associates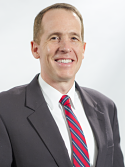 Position: School Board Chairman

Dr. David Beckworth
Senior Research Fellow with the Program on Monetary Policy
Mercatus Center at George Mason University.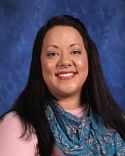 Position: Forrest Kindergarten, Pre-k-8th grade Art

Shannon Armantrout
Bachelor of Science, Southern Adventist University
Forest Kindergarten certification
Seventh-day Adventist teacher certification

Mrs. Shannon Armantrout joined our team last school year. She is our Forest Kindergarten teacher. Mrs. Armantrout is also teaching Art for grades pre-k-8th grade.
Mrs. Armantrout has a Bachelor of Arts with Honors from Southern Adventist University. She has taught at Bill Egly SDA Elementary, Ooltewah Adventist School, and Ridgetop Adventist Elementary. Mrs. Armantrout holds a Standard Seventh-day Adventist teaching certificate with endorsements in kindergarten, elementary, and Junior Academy Bible. Mrs. Armantrout has several Forest Kindergarten certifications.
She brings many talents to the classroom including her love for Language Arts. Her daughter Maddie is a fifth-grader and her son Malachi is a seventh-grader here at Highland Elementary. Her husband Micah is a software engineer.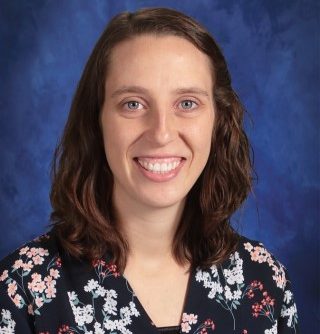 Position: First & Second Grade Teacher

Gabrielle Groft
Bachelor of Science in Elementary Education, Tennessee Technological University
Seventh-day Adventist teacher certification, Southern Adventist University
State of Tennessee Professional Teacher license
Teacher for 6 years at Highland Elementary

Mrs. Gabrielle Groft grew up in the Highland Community. Her family moved here in 1997. She attended both Highland Elementary and Highland Academy (grades 1-12)
Mrs. Groft discovered her passion for teaching while in Academy. She pursued her career at Tennessee Technological University graduating Cum Lude with a Bachelor of Science in Elementary Education (2015). While in college, she gained experience by working with the students and teachers at Algood Christian Elementary School and 4th graders in a public school. She completed her year of residency at Prescott South Elementary School, (a STEM school in Cookeville, TN) in a kindergarten classroom. Mrs. Groft holds a Tennessee Teaching License as well as a Seventh-day Adventist Certificate. She is currently furthering her education at Southern Adventist University.
After college, Mrs. Groft followed God's calling back to Highland Elementary School. She is excited to be working with the 1st & 2nd grade.
Aside from working with children, Mrs. Groft loves to be out in God's nature. She specifically enjoys -backpacking, rock climbing, biking, kayaking, and tossing a Frisbee. She also enjoys being creative with arts and crafts.
Mrs. Groft believes that "Every student can learn, just not on the same day or in the same way." –George Evans. She is passionate about teaching young children, not only academics but the values of being a Christian and living out their faith daily.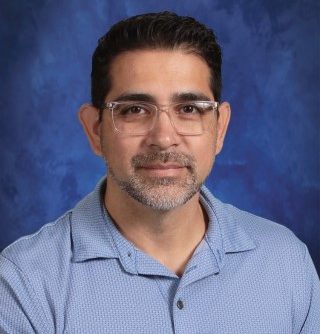 Position: Third & Fourth Grade Teacher

Jaime Serrano
Bachelor of Arts, Union College
Teacher for 18 years, 2 years at Highland Elementary
Our third and fourth-grade teacher is Mr. Jaime Serrano. Mr. Serrano earned a Bachelor of Arts in elementary education from Union College. He holds a Nebraska Teacher certificate, a Seventh-day Adventist teaching certificate, and a State of Tennessee Certificate.

Mr. Serrano brings many strengths to the classroom such as being bilingual in English/Spanish, Pathways Language Arts instruction, and a proactive approach to classroom management.
Mr. Serrano has "keenly been aware of the importance of students to accept Christ at a young age". Mr. Serrano takes very seriously the trust parents place upon him as their child's teacher.
Position: Fifth & Sixth Grade Teacher

Bradley Russell
Bachelor of Science sports management, Southern Adventist University
Seventh-day Adventist teaching certification, Andrews University
First-year of teaching at Highland Elementary

Mr. Russell, our fifth and sixth-grade teacher, earned a Bachelor of Science in Sports Management from Southern Adventist University. He continued his education at Andrews University to obtain his teaching certificate.
Mr. Russell graduated in December from Andrews University and then began teaching 5th-6th grade at Grand Rapids Adventist Academy for a teacher that went on maternity leave.
Mr. Russell has worked as an assistant dean at Shenandoah Valley Academy, While studying at Andrews he worked as an intramural supervisor at Andrews Academy and assisted the registrar/curriculum writer at Griggs International Academy.
Mr. Russell's strengths include physical education, photography, technology, organizational skills, math, and science. Mr. Russell is best known for his Spiritual influence on students' lives.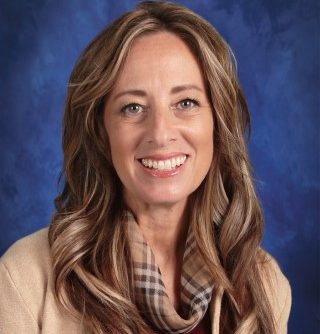 Position: Seventh & Eighth Grade Teacher

Heather Drusky
Master of Arts in Education
Bachelor of Science, Murray State University
SDA Teacher Certification, Southern Adventist University
State of Tennessee Professional Teacher license
Teacher for 6 years at Highland Elementary

Mrs. Heather Drusky is from Paducah, Kentucky. She attended college at Murray State University where she earned her degree and was a member of multiple campus associations. She was active in the gymnastics/athletics department for all four years and her fondest memory was performing in a national competition at Disney World with her team. After graduating with a Marketing degree she moved to Gallatin Tennessee and began working in the newspaper industry where she ultimately became Publisher and President of a group of Newspapers across Sumner County.

While working full time, Mrs. Drusky ran her own gymnastics business (Hudson Cheernastics) where she taught gymnasts for schools across Sumner County. After joining Highland Seventh-day Adventist church, she started a gymnastics program for Highland Elementary. She ran the gymnastics program for 14 years. Mrs. Drusky taught Art concepts and Art History at Highland Elementary for three years. Pulling from her newspaper and marketing experience, she also offered a Newspaper Layout and Design course. She and her upper grade art classes enjoyed publishing a quarterly newspaper that illustrated how art can translate into professional careers. She also has taught 1st and 2nd grade and PE for all grades at Highland. For the last six years she has taught 7th and 8th grade. She has enjoyed being a part of the Highland team for the past 19 years!

Mrs. Drusky enjoys spending time with her husband, Tad and their two dogs. They enjoy traveling together and have explored such places as Tahiti, Hawaii, Mexico, Canada, and Europe! Mrs. Drusky holds a Master's degree in Elementary Education along with a Professional Teaching License in Tennessee as well as a Seventh-day Adventist Certificate. Her goal is to nurture life-long learners because that is how we continue to grow and how we will spend eternity in Heaven. "Heaven is a school; its field of study, the universe; its teacher, the Infinite One. A branch of this school was established in Eden; and, the plan of redemption accomplished, education will again be taken up in the Eden school" (EGW, 1903).

Position: Band Teacher, Highland Academy Music

Haraldo Alvarez
Master of Arts
Position: Baptismal Studies

Pastor Roger Schmidt
Senior Pastor Highland Seventh-day Adventist
Masters of Theology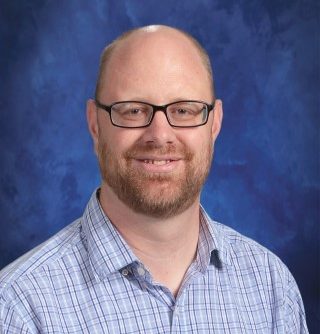 Pastor Steve Severance
Associate Pastor Highland Seventh-day Adventist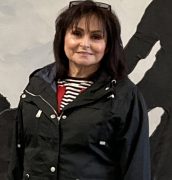 Position: Aftercare

Shirley Crutcher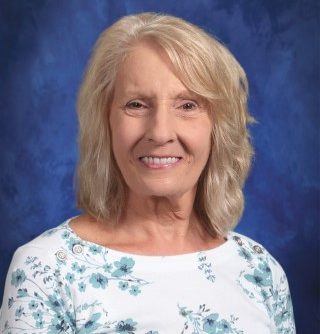 Position: Hot Lunch

Patti Glisson