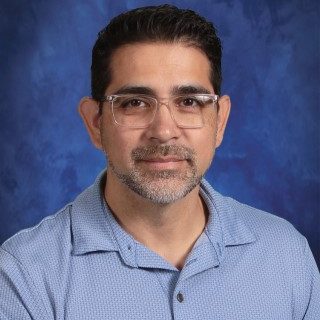 Jaime Serrano
Position: Third & Fourth Grade Teacher

Bachelor of Arts, Union College

Teacher for 18 years, 2 years at Highland Elementary

Our third and fourth-grade teacher is Mr. Jaime Serrano. Mr. Serrano earned a Bachelor of Arts in elementary education from Union College. He holds a Nebraska Teacher certificate, a Seventh-day Adventist teaching certificate, and a State of Tennessee Certificate.



Mr. Serrano brings many strengths to the classroom such as being bilingual in English/Spanish, Pathways Language Arts instruction, and a proactive approach to classroom management.

Mr. Serrano has "keenly been aware of the importance of students to accept Christ at a young age". Mr. Serrano takes very seriously the trust parents place upon him as their child's teacher.
---