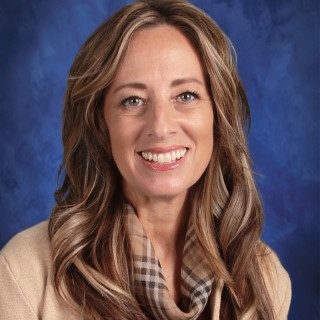 Heather Drusky
Position: Fifth & Sixth Grade Teacher

Master of Arts in Education

Bachelor of Science, Murray State University

SDA Teacher Certification, Southern Adventist University

State of Tennessee Professional Teacher license

Teacher for 6 years at Highland Elementary



Mrs. Heather Drusky is from Paducah, Kentucky. She attended college at Murray State University where she earned her degree and was a member of multiple campus associations. She was active in the gymnastics/athletics department for all four years and her fondest memory was performing in a national competition at Disney World with her team. After graduating with a Marketing degree she moved to Gallatin Tennessee and began working in the newspaper industry where she ultimately became Publisher and President of a group of Newspapers across Sumner County.



While working full time, Mrs. Drusky ran her own gymnastics business (Hudson Cheernastics) where she taught gymnasts for schools across Sumner County. After joining Highland Seventh-day Adventist church, she started a gymnastics program for Highland Elementary. She ran the gymnastics program for 14 years. Mrs. Drusky taught Art concepts and Art History at Highland Elementary for three years. Pulling from her newspaper and marketing experience, she also offered a Newspaper Layout and Design course. She and her upper grade art classes enjoyed publishing a quarterly newspaper that illustrated how art can translate into professional careers. She also has taught 1st and 2nd grade and PE for all grades at Highland. For the last six years she has taught 7th and 8th grade. She has enjoyed being a part of the Highland team for the past 19 years!



Mrs. Drusky enjoys spending time with her husband, Tad and their two dogs. They enjoy traveling together and have explored such places as Tahiti, Hawaii, Mexico, Canada, and Europe! Mrs. Drusky holds a Master's degree in Elementary Education along with a Professional Teaching License in Tennessee as well as a Seventh-day Adventist Certificate. Her goal is to nurture life-long learners because that is how we continue to grow and how we will spend eternity in Heaven. "Heaven is a school; its field of study, the universe; its teacher, the Infinite One. A branch of this school was established in Eden; and, the plan of redemption accomplished, education will again be taken up in the Eden school" (EGW, 1903).
---